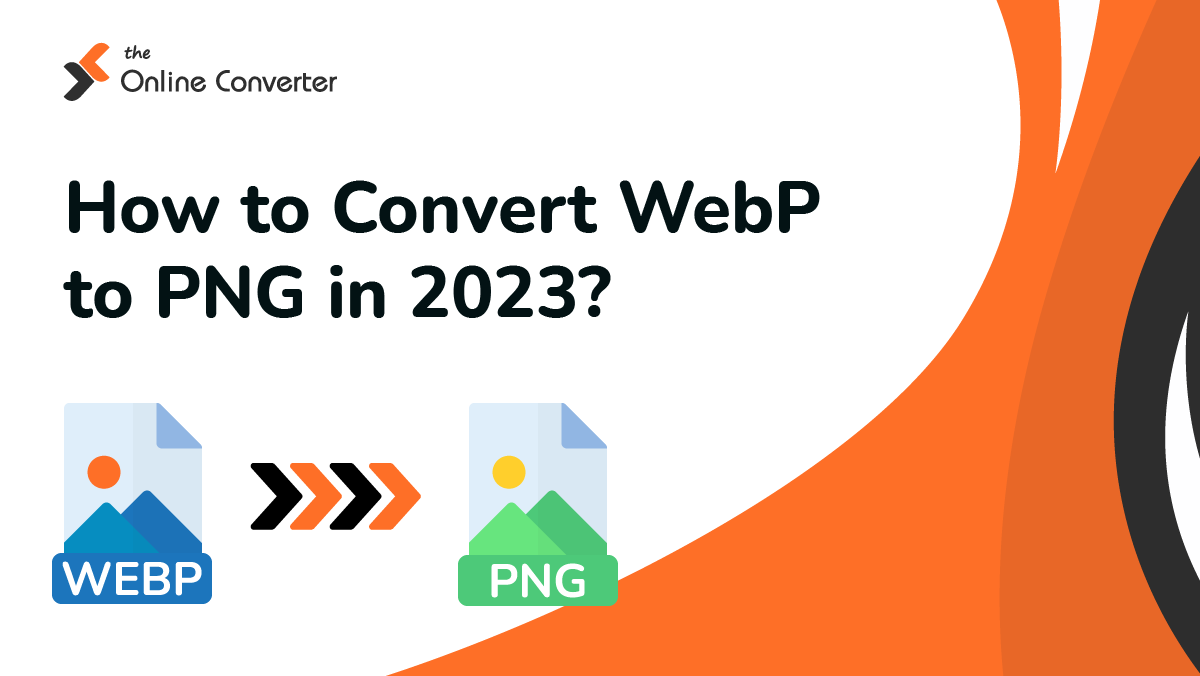 How to Convert WebP to PNG in 2023?
You can find that both WebP (Goolge Web Picture) and PNG (Portable Netwrok Graphics) play crucial role around the internet. In this guide, we are going to reveals much more about WebP and PNG files and even how easily you can convert them!
Keep reading!
What is WebP?
WebP is indicated as the latest (modern) image file type that comes with superior lossy and lossless compression for images around the web. Most often webmasters and web developers uses WebP files to create smaller, richer images to make web faster.
Upsides of WebP:
A study reveals that WebP comes with 43% smaller file sizes than PNG format. And, this is the the parameter which assists websites to laod faster while utilizing less bandwidth
WebP images support transparent backgrounds same as PNG
Preserves quality of image (lossless) or can be reduced (lossy)
Downside of WebP:
Currently, the older versions web-browsers does not support WebP format
WebP images are quite hard to edit as most of them does not compatible to proceed with them natively
Besides that, if you're worrying about the security, then don't fret as this format is perfectly safe to use. And, even there are innumerable online platforms those already use WebP format.
What is PNG?
PNG is a well-known raster image format that mainly used to store images, web graphics, and logos. This file format has been developed as an improved replacement for the GiF and now becomes the widely used image format around the web.
How Do I View a WebP File?
View WebP with a Web Browser:
The most easiest and recommended way for viewing a WebP Google format is online. If you already using a modern web-based browser, then you simply have to make a double-click on the file. To do so, your WebP image file will open in your default browser.
These are the browsers that supports WebP files such as Firefox, Chrome, Safari, Opera, and Edge.
View WebP in Finder or File Explorer
You can also open your WebP image on Mac using (Finder) or on Windows (File Explorer), respectively. Once done, you will be able to see previews of the WebP files as you scroll.
The upside is that now you can use different programs depending on the computer (Mac vs Windows) to view WebP images.
On Mac, you need to use Preview program. All you need to make a right click and then choose "open with", and select Preview.
On Windows, you can open the image file via MS Paint. You can just make a right click on the file, and simply choose "open with", or just open the Paint and open your image in it.
A Breakdown of Image Compression
There are two different types of image compression available: lossless and lossy. Lossless compression assists to retain all the data, but does not works optimally for reducing file size. While, lossy compression works to reduce the file size by simply discarding some data.
When it comes to PNG, it is a lossless format, this means no data will be lost while compressing. This is the patent thing that makes it ideal for storing images that require to save with high quality such as logos or product photos. However, you can find that PNG is not significantly compressed as lossy file types like WebP, that's why they becomes larger in size.
How to Convert WebP to PNG?
These are the three best ways to save WebP as PNG:
Method 1 (Online Converter):
Step 1: Drag n drop Webp file into this WebP to PNG converter
Setp 2: Click on Convert button
Step 3: Save the newly converted PNG
Method 2 (Windows):
For Windows, the process is quite simple:
Step 1: First of all, you need to open the WebP file in Paint
Step 2: Just move to the file and Save as. From the type menu, choose PNG and hit Save
Method 3 (Mac):
Step 1: Just open WebP file in Preview
Step 2: Now, you need to click on the File, and then Export
Step 3: There you can get a wide array of file formats, you simply have to choice with PNG. If your WebP image file loaded with a transparent background and you still want to keep it, then make sure that you have checked "Alpha". And, then click Save